Home > Vibrators, Dildos & Toys > Anal Erotica > Butt Plugs > Icicles No 26 Large Glass Butt Plug
Icicles No 26 Large Glass Butt Plug
£29.99
Perfectly poised to deliver prime pleasure to your posterior, this tapered glass butt plug is small enough for first-time glass users, but large enough to give deep satisfaction. Its tapered tip makes insertion easy and pleasing for exhilarating anal fun. Made from temperature-responsive, hand-blown glass that can be heated or cooled in water for sensory exploration, the 152g plug feels especially divine when slicked in lots of lubricant and slowly inserted. Measuring 4. 5 inches insertable length with a 4. 75 inch girth, the plug is perfectly sized for more-than-satisfying stimulation and also boasts a flat base to prevent unwanted travel.
Read More >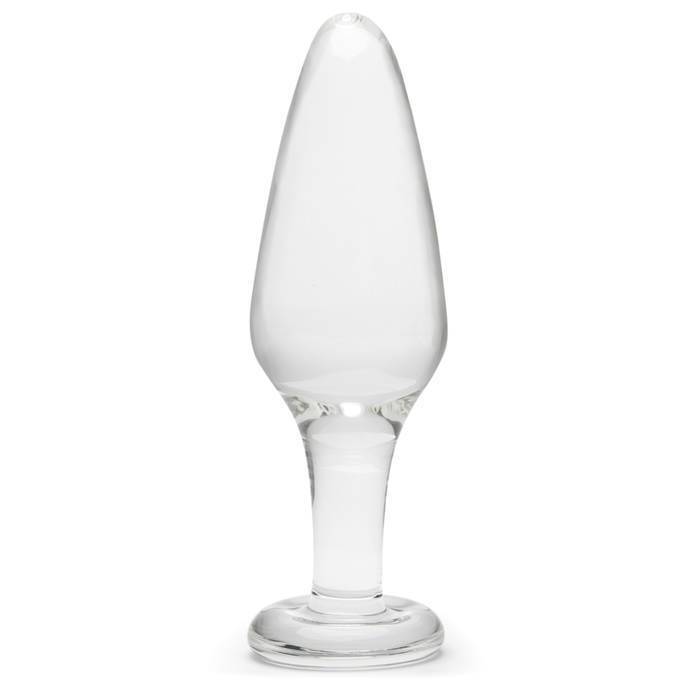 Compare Prices on Icicles No 26 Large Glass Butt Plug
Icicles No 26 Large Glass Butt Plug Facts
Brand
Icicles Glass Sex Toys
Category
Vibrators, Dildos & Toys > Anal Erotica > Butt Plugs
Manufacturer
Pipedream Products, Inc.
Manufaturer Part Number
PD2926-00
Icicles No 26 Large Glass Butt Plug Reviews
2019-12-14
No reviews for this product yet
Why not be the first?