Home > Vibrators, Dildos & Toys > Anal Erotica > Butt Plugs > Icicles No 46 Curved P-Spot Glass Butt Plug
Icicles No 46 Curved P-Spot Glass Butt Plug
£24.99
Sensationally shaped to push your buttons, this slender glass plug delivers delicious, smooth anal stimulation. Handblown from completely body-safe borosilicate glass, you'll love the feeling of its bulbous tip pressing on your P-spot. Measuring just 4 inches in insertable length, and 3. 5 inches in circumference, beginners and intermediate anal or glass toy users will enjoy its satisfying (but not too filling) sensations. The small finger loop at the base gives you complete control over the plug, and prevents any unwanted travel. Being waterproof, hypoallergenic, and temperature-responsive, the only limit to the sensations from this plug is your imagination. Warm or cool its surface in a bowl of water before play, and slick on lots of your favourite lubricant to discover its full potential.
Read More >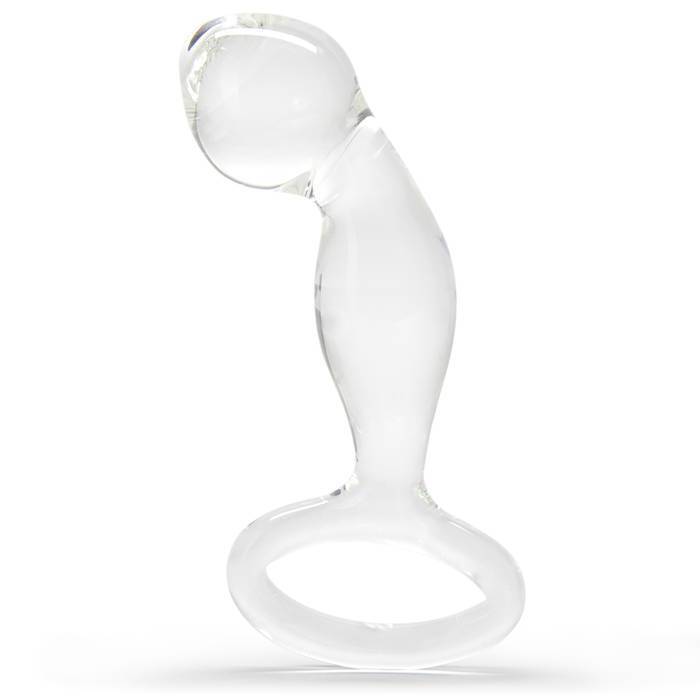 Compare Prices on Icicles No 46 Curved P-Spot Glass Butt Plug
Icicles No 46 Curved P-Spot Glass Butt Plug Facts
Brand
Icicles Glass Sex Toys
Category
Vibrators, Dildos & Toys > Anal Erotica > Butt Plugs
Manufacturer
Pipedream Products, Inc.
Manufaturer Part Number
PD2946-20
Icicles No 46 Curved P-Spot Glass Butt Plug Reviews
2019-12-14
No reviews for this product yet
Why not be the first?