Home > Vibrators, Dildos & Toys > Anal Erotica > Butt Plugs > Lovehoney Amethyst Sensual Glass Butt Plug
Lovehoney Amethyst Sensual Glass Butt Plug
£19.99
Incredibly smooth and fulfilling anal stimulation you say? It's all yours with this beautiful handblown glass butt plug. Delicate amethyst swirls and a tapered tip that swells out to a satisfying 4. 75 inch circumference combine for orgasmic perfection. Slather your sleek and beautifully crafted glass butt plug with lashings of anal sex lube and gently insert its tip and curvaceous bulb for unrivalled booty pleasure. A satisfying beginner size, the plug's slender neck will keep it inside independently, while the flared base prevents unwanted travel. Unlike most sex toys, your glass butt plug is suitable for use with all lubricants and is also responsive to hot and cold to boost sensation in play. Simply submerge it in warm water or cool it in the fridge for 10 minutes before use to take advantage of its temperature-responsive body.
Read More >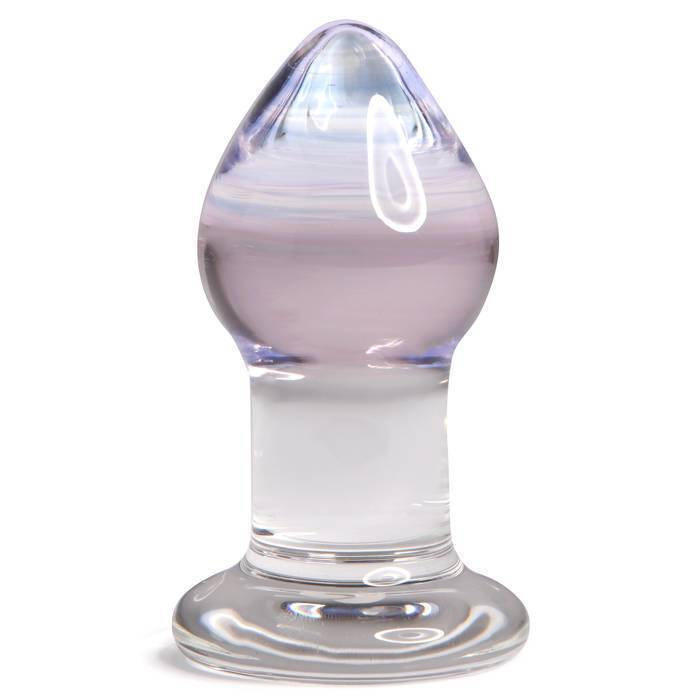 Compare Prices on Lovehoney Amethyst Sensual Glass Butt Plug
Lovehoney Amethyst Sensual Glass Butt Plug Facts
Category
Vibrators, Dildos & Toys > Anal Erotica > Butt Plugs
Manufacturer
Lovehoney Limited
Manufaturer Part Number
LH-47995
Lovehoney Amethyst Sensual Glass Butt Plug Reviews
2019-12-14
No reviews for this product yet
Why not be the first?