Home > Vibrators, Dildos & Toys > Anal Erotica > Butt Plugs > Lovehoney Booty Buddy Silicone Butt Plug
Lovehoney Booty Buddy Silicone Butt Plug
£9.09
Top-quality silicone at a rock bottom (sorry) price. Ideal for men and women, this smooth, flexible butt plug is ergonomically designed to fit your curves for a truly orgasmic intimate massage. Super for both first-timers and advanced users, too. Designed to fit your natural internal shape perfectly, this plug has a clever curve in the shaft to allow it to massage all your favourite erogenous zones. The head of the Booty Buddy is easy to insert and has a special indentation that feels fantastic. Smooth and sleek, the skin-safe silicone is firm yet flexible for a comfortable fit and its curved T-bar base prevents unwanted travel for complete peace of mind during wear. The flared base also teases your perineum for double the stimulation heaven. Apply a good squeeze of water-based anal sex lube to your bottom and the length of the Booty Buddy before play for extra-pleasurable sensations.
Read More >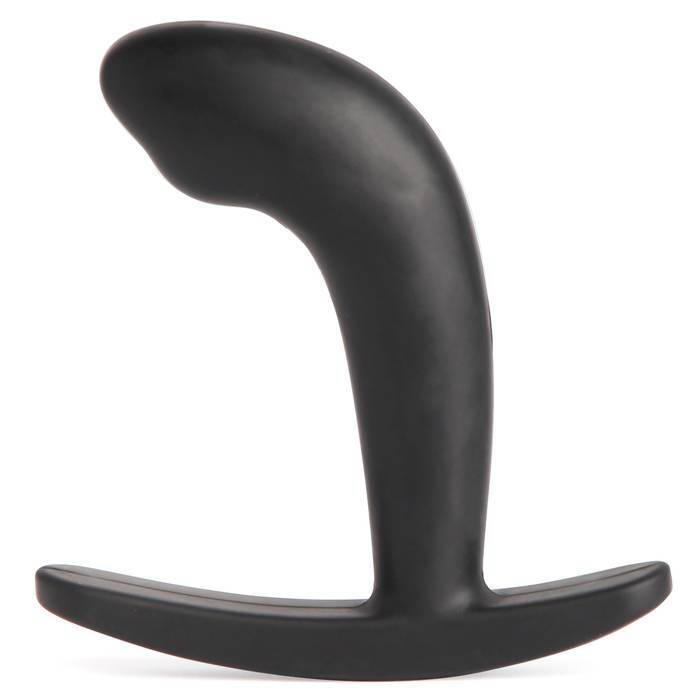 Compare Prices on Lovehoney Booty Buddy Silicone Butt Plug
Lovehoney Booty Buddy Silicone Butt Plug Facts
Category
Vibrators, Dildos & Toys > Anal Erotica > Butt Plugs
Manufacturer
Lovehoney Limited
Manufaturer Part Number
CTC4022 BLK
Lovehoney Booty Buddy Silicone Butt Plug Reviews
2019-12-13
No reviews for this product yet
Why not be the first?