Home > Vibrators, Dildos & Toys > Anal Erotica > Butt Plugs > Doc Johnson Large Butt Plug 6 Inch
Doc Johnson Large Butt Plug 6 Inch
£14.99
Looking for a rainy day activity? Doc Johnson's large butt plug has you covered, made with their patented antibacterial Sil-A-Gel formula and featuring a tapered shape that assists easy insertion. Poor weather will be your pleasure... A girth of 7. 25 inches makes this a plug of outstanding pleasure proportions. Flexible and safe, this butt plug works with your body for comfort and pleasure while the flat, flared base prevents your toy from any excess travel. Always use with plenty of water-based anal lube for maximum pleasure.
Read More >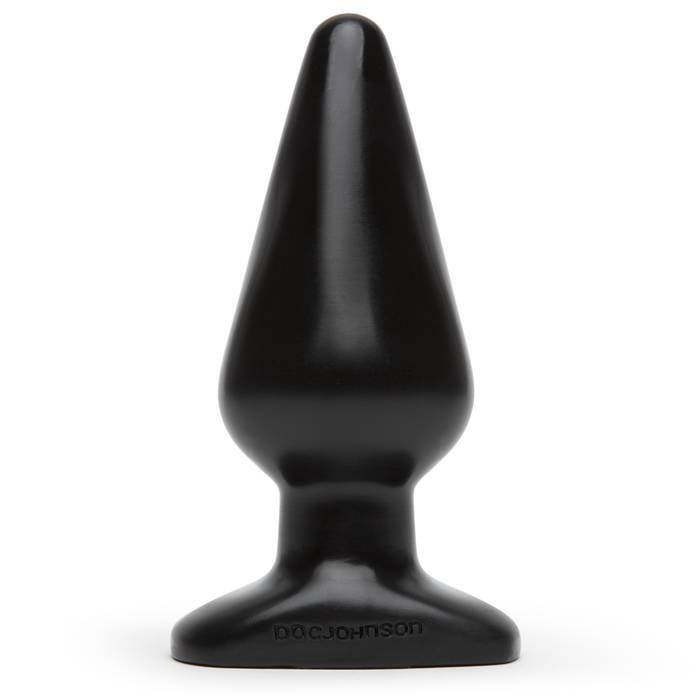 Compare Prices on Doc Johnson Large Butt Plug 6 Inch
Doc Johnson Large Butt Plug 6 Inch Facts
Category
Vibrators, Dildos & Toys > Anal Erotica > Butt Plugs
Manufaturer Part Number
0244-06-CD
Doc Johnson Large Butt Plug 6 Inch Reviews
2019-12-14
No reviews for this product yet
Why not be the first?