Home > Vibrators, Dildos & Toys > Anal Erotica > Butt Plugs > Doc Johnson Red Boy Medium Butt Plug
Doc Johnson Red Boy Medium Butt Plug
£12.99
If you're looking to take your anal play up a weight class, then this middleweight butt plug from Doc Johnson delivers knockout stimulation for intermediate players. With a flared tip and graduated shaft, using this toy is easy like Bum-day morning. With a smooth, soft exterior and fabulously firm inside for effortless penetration, this plug is effortless and comfortable to insert. It even has a flared base to keep it right where you want it, meaning it can even be worn during intercourse for added sensations. Measuring a fulfilling 5 inches at its widest point, the key to enjoying optimum anal pleasure is slathering the plug and yourself with lots of lubrication prior to play.
Read More >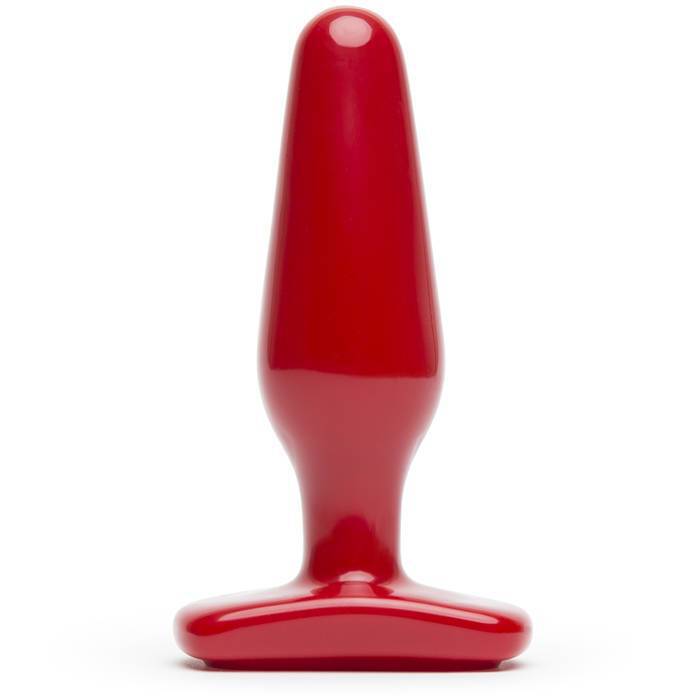 Compare Prices on Doc Johnson Red Boy Medium Butt Plug
Doc Johnson Red Boy Medium Butt Plug Facts
Category
Vibrators, Dildos & Toys > Anal Erotica > Butt Plugs
Manufaturer Part Number
0901-03-CD
Doc Johnson Red Boy Medium Butt Plug Reviews
2019-12-10
No reviews for this product yet
Why not be the first?