Home > Vibrators, Dildos & Toys > Anal Erotica > Butt Plugs > njoy Pure Plug Large Stainless Steel Butt Plug
njoy Pure Plug Large Stainless Steel Butt Plug
£99.99
Extend your anal pleasure with this gorgeous stainless steel butt plug from njoy. Discover hidden ecstasy points with a perfectly angled head for easy penetration, luxuriously smooth metal finish and exquisitely curved body. This high-end stainless steel butt plug has a sensually angled head for easy insertion, but a small stem and large flared base for extra comfort and fit. The base features a hole for extra grip, too. The smooth steel, weighted to 310 grams adds a lovely sense of fullness and hits all the right erotic points for handsfree pleasure during wear. All njoy toys are cast in 316 grade stainless steel, and hand-polished to a mirror shine - they're absolutely pure, smooth, and non-porous. The large plug is just a shade over 4 inches in total length, with the head 4. 7 inches in circumference at its widest point, making it the perfect challenge for anyone who has previously enjoyed anal play and wants to further their pleasure. Heat or cool in warm water or the fridge for extra sensations (but don't put it in the freezer). Clean by any means, but avoid abrasives or you'll lose that lustrous shine. Comes in a stunning deluxe presentation gift box with a satin tray insert for added luxury.
Read More >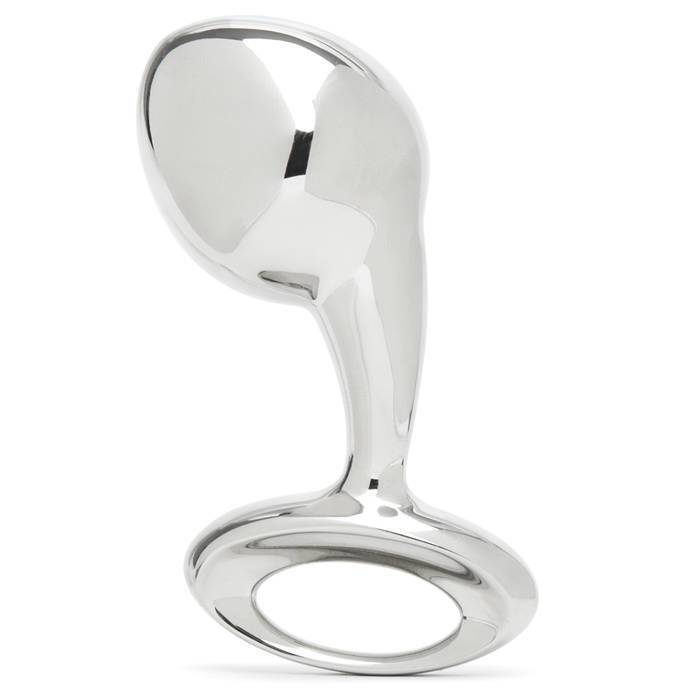 Compare Prices on njoy Pure Plug Large Stainless Steel Butt Plug
njoy Pure Plug Large Stainless Steel Butt Plug Facts
Category
Vibrators, Dildos & Toys > Anal Erotica > Butt Plugs
Manufacturer
Vibe Design LLC
Manufaturer Part Number
NJ006
njoy Pure Plug Large Stainless Steel Butt Plug Reviews
2019-12-10
No reviews for this product yet
Why not be the first?