Home > Vibrators, Dildos & Toys > Anal Erotica > Butt Plugs > Beaded Silicone Butt Plug with Finger Loop
Beaded Silicone Butt Plug with Finger Loop
£14.99
What do you get if you combine anal beads with a dildo and a butt plug? This absolute corker of a toy, of course. Blending top features from best-selling anal toys, this unique anal probe offers satisfying stimulation during solo play, foreplay and sex. A series of bulbous ridges stimulate your anal rim for totally teasing play, while the 4 inch (and slightly angled) shaft massages internal erogenous zone, giving waves of delicious sensations. Safe to wear for extended lengths of time, the flared finger loop enables quick and easy retrieval. Experiment with pulling the plug out mid-climax to enjoy similar sensations to anal beads, or add extra lube for repetitive thrusting play. Always use a water-based anal lube with this toy to achieve maximum gratification.
Read More >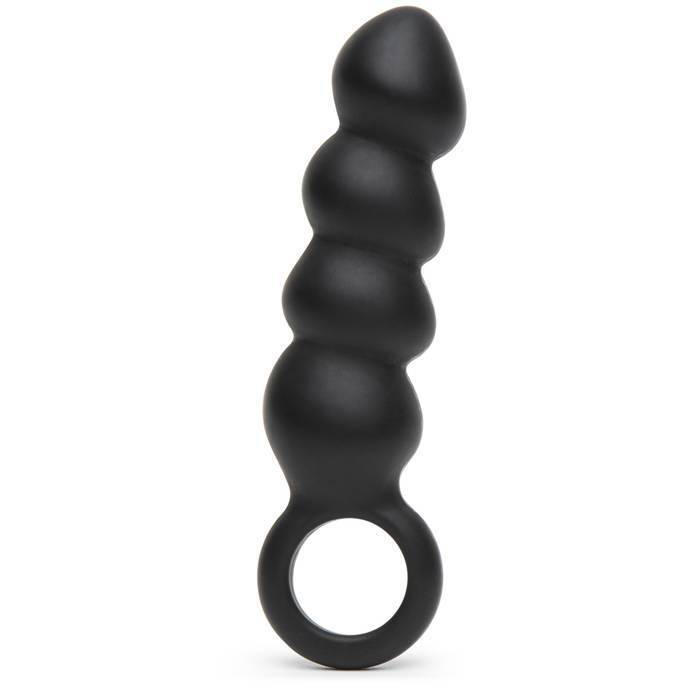 Compare Prices on Beaded Silicone Butt Plug with Finger Loop
Beaded Silicone Butt Plug with Finger Loop Facts
Category
Vibrators, Dildos & Toys > Anal Erotica > Butt Plugs
Manufacturer
NANMA MANUFACTURING CO LTD
Manufaturer Part Number
F06F001A00-010
Beaded Silicone Butt Plug with Finger Loop Reviews
2019-12-16
No reviews for this product yet
Why not be the first?