Home > Vibrators, Dildos & Toys > Anal Erotica > BASICS Vibrating Anal Beads 6.5 Inch
BASICS Vibrating Anal Beads 6.5 Inch
£16.99
Dip a toe into anal play and discover new heights of arousal with these BASICS anal beads. Perfectly proportioned for beginner anal, you'll fall head over heels for these flexible, vibrating beads as they give you waves of pleasure during play. Tapered at the tip to make insertion supremely easy, 2 elliptical beads follow to slowly build sensation. Powered by a removable bullet, the petite size of these beads is maximised by stunning vibrations that shake the toy from base to tip when activated. Perfect for solo or shared bedroom play, use the ergonomic finger loop to pull the beads out at the point of climax for astonishingly augmented pleasure - or leave the pleasure-inducing retrieval up to your partner. With so much joy to be had, why confine your fun to the mattress? 100% waterproof, the BASICS beads are ideal for enjoying in the bath or shower to bloom aquatic experiences. Add a generous squeeze of water-based anal lube to these beads and yourself before inserting to enjoy fluctuating sensations during masturbation, foreplay and sex.
Read More >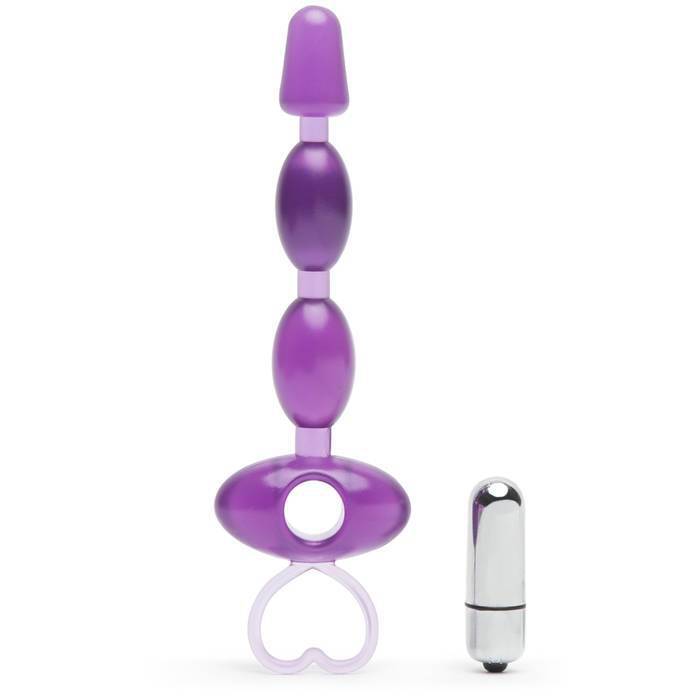 Compare Prices on BASICS Vibrating Anal Beads 6.5 Inch
BASICS Vibrating Anal Beads 6.5 Inch Facts
Category
Vibrators, Dildos & Toys > Anal Erotica
Manufacturer
Lovehoney Limited
Manufaturer Part Number
CC-4864
BASICS Vibrating Anal Beads 6.5 Inch Reviews
2019-12-16
No reviews for this product yet
Why not be the first?