Home > Vibrators, Dildos & Toys > Anal Erotica > Butt Plugs > Anal Balloon Pump 2 Inch
Anal Balloon Pump 2 Inch
£12.99
Discover the pleasures of anal sex with this uniquely sensual anal toy. Inserts easily when lubricated, and then pumps up to let you adjust to the perfect comfort level for you or your partner. This incredible toy expands to more than 3 times its size! Exciting and erotic stimulation for men and women. Apply a generous helping of good-quality water-based lubricant to yourself and the toy before play. Regular size: 2. 5 inch circumference, 2 inch insertable length Inflated size: 10. 25 inch circumference, 4 inch insertable length.
Read More >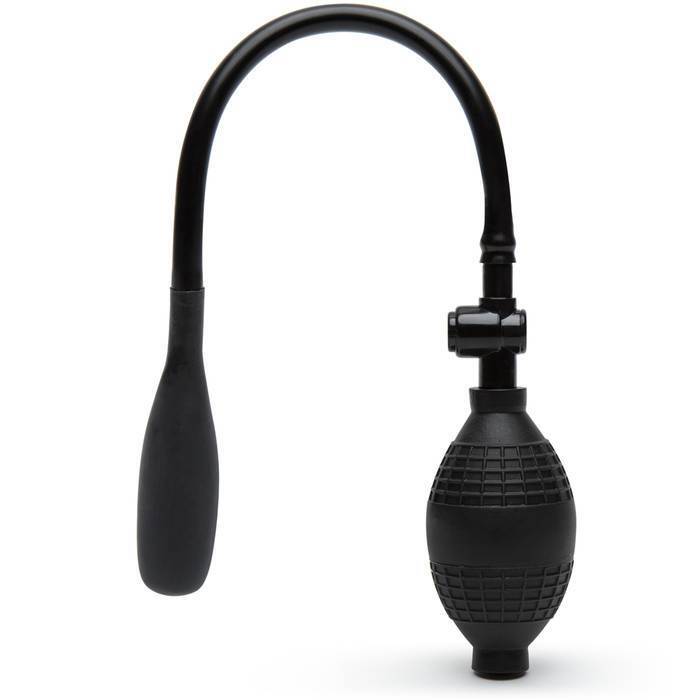 Compare Prices on Anal Balloon Pump 2 Inch
Anal Balloon Pump 2 Inch Facts
Category
Vibrators, Dildos & Toys > Anal Erotica > Butt Plugs
Manufaturer Part Number
0523887 0000
Anal Balloon Pump 2 Inch Reviews
2019-12-16
No reviews for this product yet
Why not be the first?