Home > Vibrators, Dildos & Toys > Anal Erotica > Butt Plugs > Inflatable Vibrating Anal Beads 6 Inch
Inflatable Vibrating Anal Beads 6 Inch
£19.99
For those who want to step up anal exploration, this multispeed vibe inflates to double its size for blissful, stretched sensations. Triple-beaded for extra fun, it offers tailored stretch with added buzz for a truly thrilling anal experience. Inflates up to 10 inches in circumference, with a 7. 5 inch insertable length for incredible satisfaction. The truly adventurous can pair it with a vibrator or stroker or use it during sex for out-of-this-world orgasmic sensation. Always use with a good quality water or silicone based lube for maximum satisfaction.
Read More >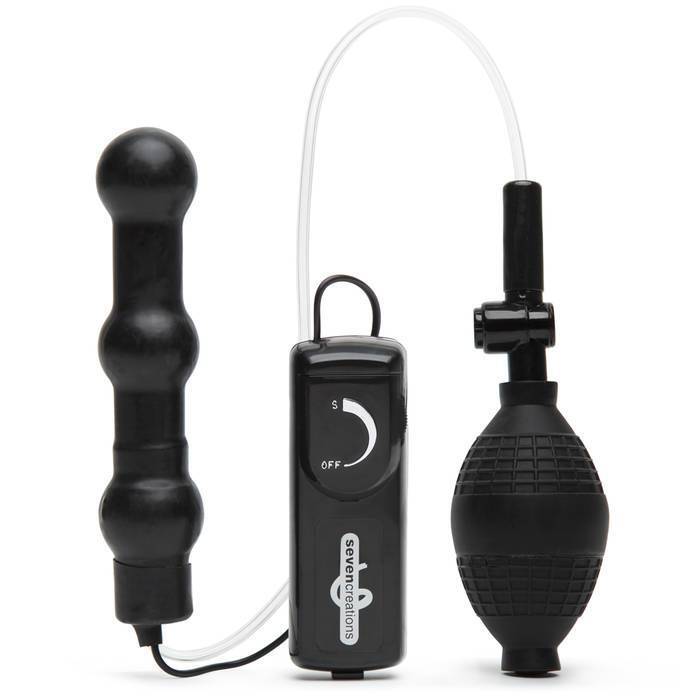 Compare Prices on Inflatable Vibrating Anal Beads 6 Inch
Inflatable Vibrating Anal Beads 6 Inch Facts
Category
Vibrators, Dildos & Toys > Anal Erotica > Butt Plugs
Manufacturer
J B LATEX PRODUCTS LTD
Manufaturer Part Number
2K348BLK-BX
Inflatable Vibrating Anal Beads 6 Inch Reviews
2019-12-10
No reviews for this product yet
Why not be the first?