Home > Vibrators, Dildos & Toys > Vibrators > Lelo Smart Wand Large Rechargeable Vibrator
Lelo Smart Wand Large Rechargeable Vibrator
£154.99
Lengthy and luxurious, Lelo's award-winning Smart Wand delivers extravagantly intense vibrations for premium pleasure. Its sleek silicone surface is completely waterproof, with a rechargeable battery that gives you up to 4 hours of play. Winner of the 2013 Red Dot Design Award for Excellence in Product Design, Lelo Smart Wands boast luxury style, high-quality silicone and a whisper-quiet rechargeable motor. Use the Smart Wand's 8 powerful vibration settings for incredible all-over body massages before moving to stimulate intimate areas. Cordless and waterproof for use anywhere you wish, the Smart Wand's silky silicone surface feels even more divine when paired with any water-based lubricant. Explore each of the individually adjustable vibration settings via the ergonomic interface, using the plus and minus buttons to switch between intensities. Additionally, Lelo's Sense Touch technology adds a further intuitive edge to your play, with the vibration power reacting to how firmly you hold the wand into your body. To fully recharge, simply connect the included charger to the waterproof charging point on its base, and charge for 2 hours.
Read More >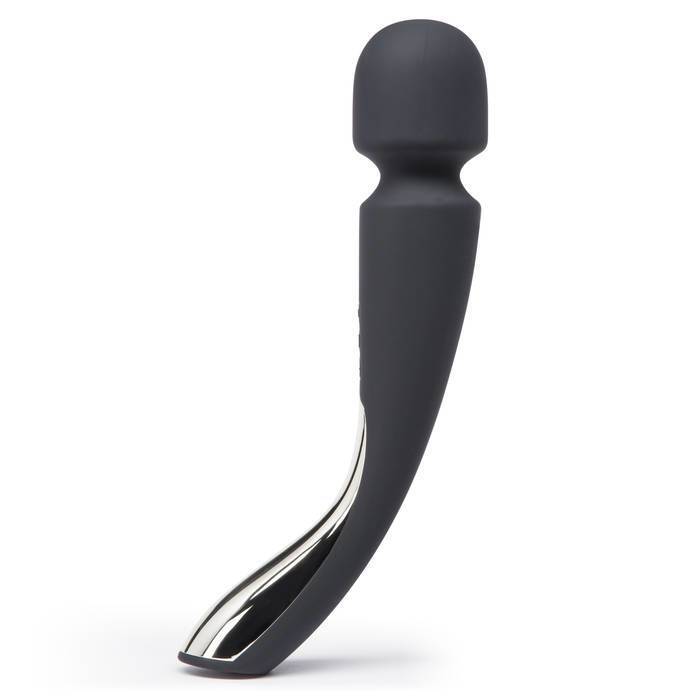 Compare Prices on Lelo Smart Wand Large Rechargeable Vibrator
Lelo Smart Wand Large Rechargeable Vibrator Facts
Category
Vibrators, Dildos & Toys > Vibrators
Manufaturer Part Number
8260
Lelo Smart Wand Large Rechargeable Vibrator Reviews
2019-12-10
No reviews for this product yet
Why not be the first?