Home > Vibrators, Dildos & Toys > Dildos > Vixen Goodfella VixSkin Realistic Dildo 6 Inch
Vixen Goodfella VixSkin Realistic Dildo 6 Inch
£129.99
Yet another outstanding product from Vixen, the Goodfella boasts a solid core and soft silicone outer layer that feels just like a real penis. Finished with a lifelike head, shaft and balls this 6 inch cock promises authentic satisfaction inside and out. With its smooth head, raised veins and bulging balls, this dildo has taken inspiration from mother nature when it comes to making an awesome arousal tool. Made from Vixens unique lifelike material, "Vix Skin", we challenge you to find a dildo that feels more real than this! Unlike many flared base toys, the Goodfella features a rectangular base, but don't let this phase you. To slot into an O-ring, simply fold the base in half and it'll slide in with ease, leaving the balls exposed for added stimulation for the wearer. Season your new pal with plenty of water-based lube before play to enhance your experience.
Read More >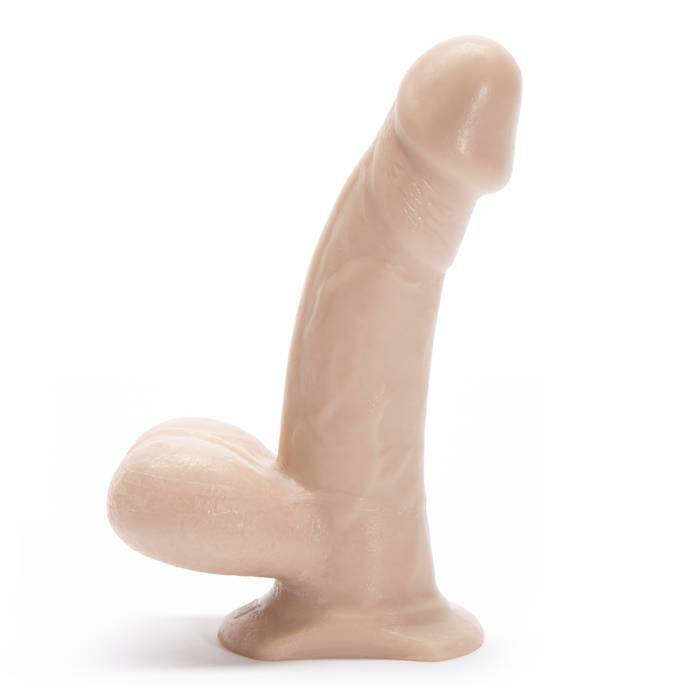 Compare Prices on Vixen Goodfella VixSkin Realistic Dildo 6 Inch
Vixen Goodfella VixSkin Realistic Dildo 6 Inch Facts
Category
Vibrators, Dildos & Toys > Dildos
Manufacturer
Vixen Creations, Inc.
Manufaturer Part Number
GOODFELLAVAN
Vixen Goodfella VixSkin Realistic Dildo 6 Inch Reviews
2019-12-10
No reviews for this product yet
Why not be the first?