Home > Vibrators, Dildos & Toys > Dildos > BASICS Anal Prober 7 Inch
BASICS Anal Prober 7 Inch
£9.99
Made from firm-yet-flexible jelly, the BASICS Anal Prober features graduating jelly beads at one end and a smooth bulbous head at the other. A fantastic sex toy for those who are new to the pleasures of anal play. The dual sides of the BASICS Anal Prober allow for fantastically varied stimulation. Use the graduated anal beads side to start with, gently moving them in and out of your anus for exciting new sensations and pleasure. When you're ready to take the next step, use the smooth tapered side. With a slightly wider girth that extends to a maximum 4 inches in circumference, you can build up to a more fulfilling experience. Ensure comfort and pleasure during anal by slathering yourself and the anal probe with plenty of anal lubricant before getting started.
Read More >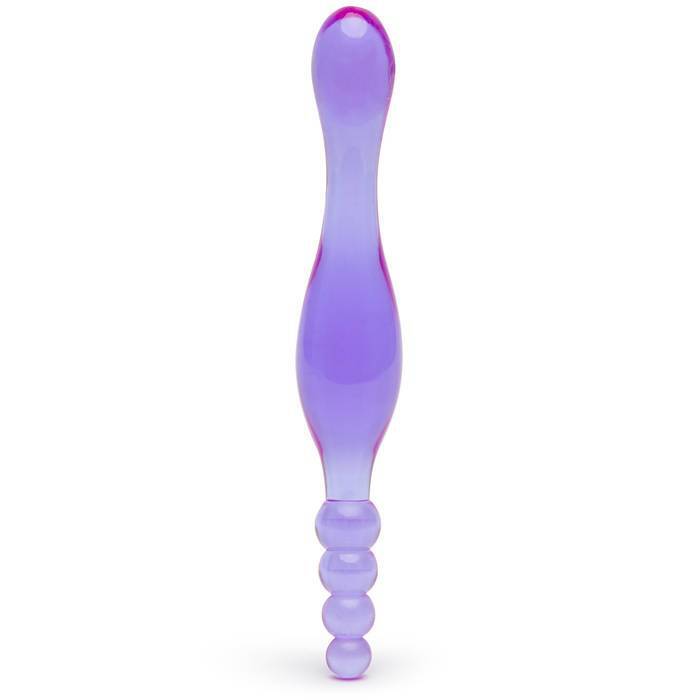 Compare Prices on BASICS Anal Prober 7 Inch
BASICS Anal Prober 7 Inch Facts
Category
Vibrators, Dildos & Toys > Dildos
Manufacturer
Lovehoney Limited
Manufaturer Part Number
F0089P90LHCS
BASICS Anal Prober 7 Inch Reviews
2019-12-16
No reviews for this product yet
Why not be the first?