Home > Vibrators, Dildos & Toys > Dildos > njoy Fun Wand Stainless Steel Dildo
njoy Fun Wand Stainless Steel Dildo
£99.99
Shiver and moan as the unique, soft wave of this stainless steel dildo washes you into uncontrolled arousal. Good for combined oral and G-spot stimulation, the dildo's graduated balls are perfect for anal play and offer pleasure you won't soon forget. Lighter and sleeker than the njoy Pure Wand, the Fun Wand is cast out of 340 grams of pure 316 grade stainless steel, hand-polished to a mirror shine - they're absolutely pure, smooth, and non-porous. Heat or cool in warm water or the fridge for extra sensations (but don't put it in the freezer!). Clean by any means, but avoid abrasives or you'll lose that lustrous shine! The 3. 5 inch head provides delicious G-spot or P-spot massage, while the balls, which increase from 2. 4 - 3. 2 inches in circumference, deliver exquisite anal stimulation. Great for massage play too! Comes in a stunning deluxe presentation gift box with a satin tray insert, to keep your toy safe when not in use.
Read More >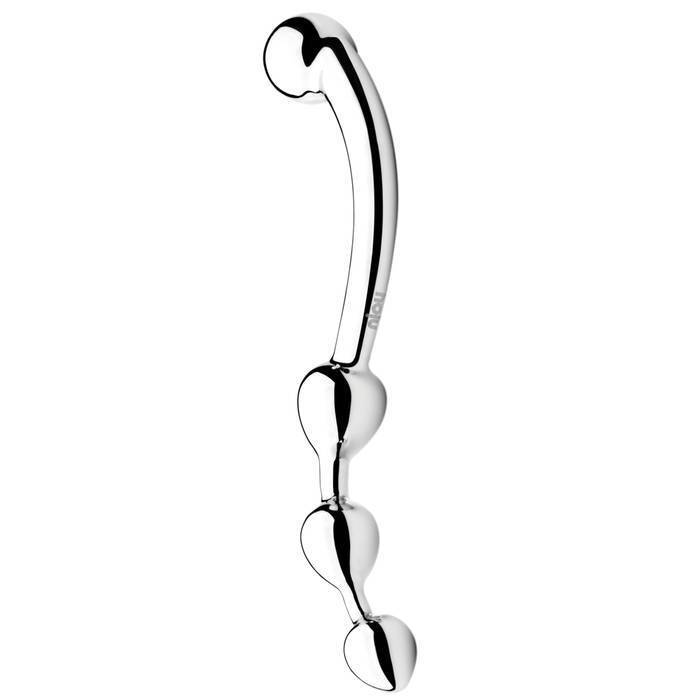 Compare Prices on njoy Fun Wand Stainless Steel Dildo
njoy Fun Wand Stainless Steel Dildo Facts
Category
Vibrators, Dildos & Toys > Dildos
Manufacturer
Vibe Design LLC
Manufaturer Part Number
NJ002
njoy Fun Wand Stainless Steel Dildo Reviews
2019-12-16
No reviews for this product yet
Why not be the first?