Home > Vibrators, Dildos & Toys > Anal Erotica > Butt Plugs > Tracey Cox Supersex Beginner's Butt Plug
Tracey Cox Supersex Beginner's Butt Plug
£9.99
This is your big chance for a little pinky-dip into anal play, with the teensy-weensy proportions of this Supersex Beginner's Butt Plug from sexpert Tracey Cox. Made from soft and flexible silicone, this mini plug is ideal for explorative newbies. "It's something lots of couples are keen to try but aren't really sure what to do. Here's all you need." - Tracey Cox Cute and compact, this neat little plug features a tapered tip for easy entry and a flared base to ensure your safety. For use alone or with a partner, work your way up to penetration while the plug is in place and enjoy an amazingly intensified experience. A Supersex pocket-size guide to anal play by Tracey Cox is also included, explaining how to achieve comfortable and safe stimulation of one of your most sensitive erogenous zones. Apply plenty of water-based anal lube to your bottom and butt plug for safe and slippery pleasure during stimulation. An acclaimed sexpert, Tracey is one of the world's foremost writers on sex, body language and relationships. She has starred in prime-time TV shows in the UK, the US and many other countries.
Read More >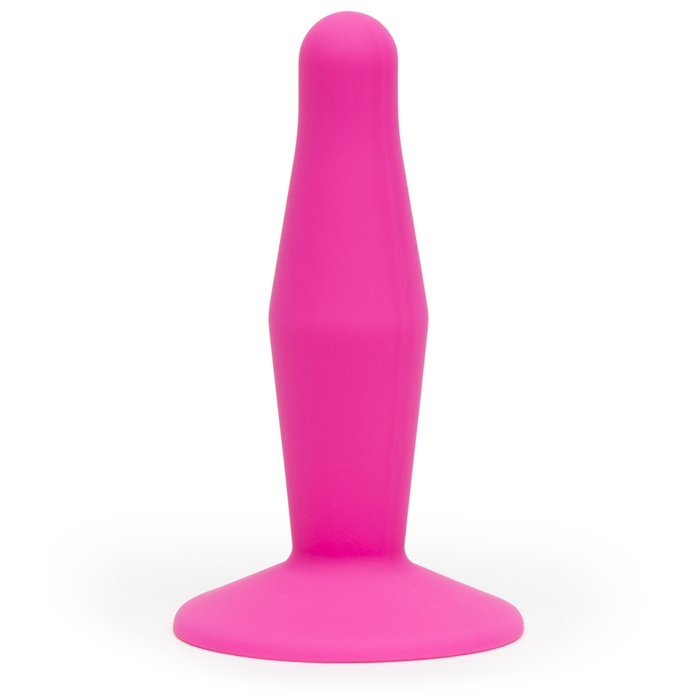 Compare Prices on Tracey Cox Supersex Beginner's Butt Plug
Tracey Cox Supersex Beginner's Butt Plug Facts
Category
Vibrators, Dildos & Toys > Anal Erotica > Butt Plugs
Manufacturer
Lovehoney Limited
Manufaturer Part Number
CTC-3251
Tracey Cox Supersex Beginner's Butt Plug Reviews
2019-12-12
No reviews for this product yet
Why not be the first?